2Bleu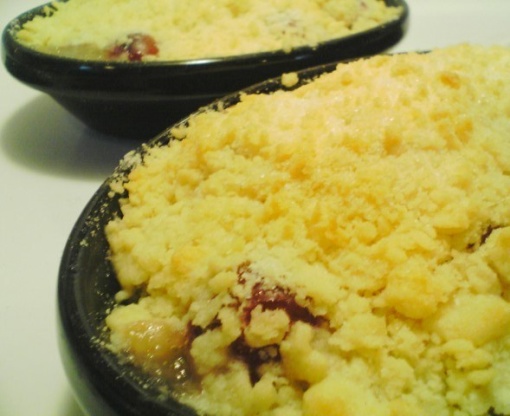 A healthy-ish desert, perfect for winter. Not tried yet.

Made this for a quick dessert tonight - I was feeling like pears. It was really good and very quick. I halved the recipe and cooked it in a ceramic bowl for 15 minutes. I also switched the caster sugar for brown sugar.
Drain and thickly slice pear halves in pear juice, reserving 4 tbsp of the juice.
Put the pears in an ovenproof dish with the sultanas and the reserved juice.
Cut the butter in to small cubes and rub into plain flour.
Mix in caster sugar and sprinkle over the pears.
Bake at 190C for 25 mins.
Serve with cream or natural yogurt.