Peanut Butter and Honey Cookies
Dorel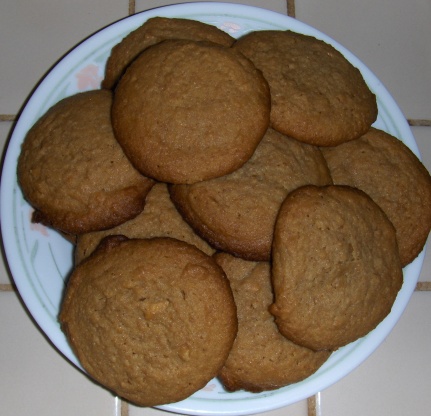 This recipe was in a box of loose recipes I'd cut out of magazines and newspapers. I'm posting it here so it won't get lost.
Cream shortening with sugar.
Beat in peanut butter, honey, egg and vanilla.
Combine dry ingredients and blend into peanut butter mixture.
Drop by teaspoon onto lightly greased baking sheet, flatten with floured fork.
Top each with peanut halve if desired.
Bake at 375° for 7-9 minutes.
I baked mine for 11 minutes.