Derf2440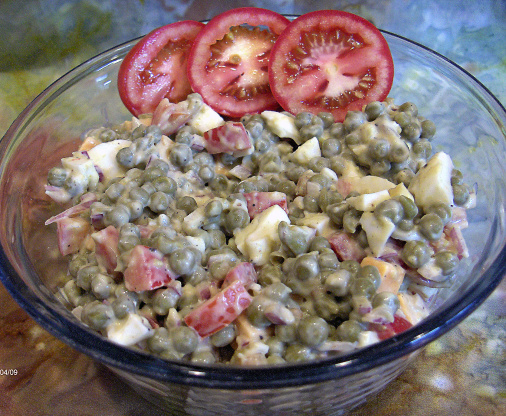 This is an easy refreshing salad or sidedish. Very colorful and tasty.

I'm from Oklahoma too and my grandmother made this for holidays. It's very good!
Combine all ingredients in bowl. Chill and serve.
I usually double this when serving as a side dish for company. I have also used roasted red pepper or pimento for color in place of the tomato. Low fat mayo may be used when dieting.