Pasta With Smoked Salmon and Cream
Boomette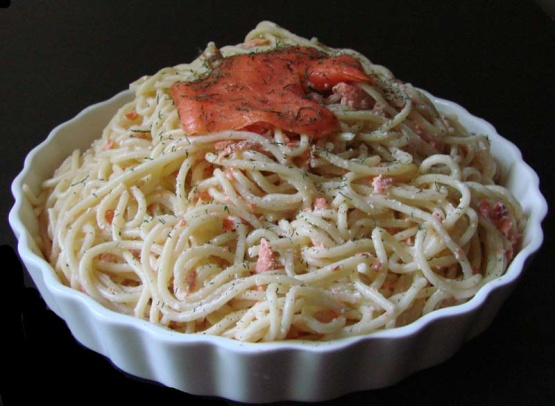 Quick and easy. From Five-Minute Pasta Sauces by Michael Oliver. UPDATE: Have added salt and Dijon mustard to this due to Boomette's review. Feel free to adjust the amounts due to taste.
Cook the pasta according to package directions.
Cut the salmon into thin strips.
Heat the cream and Dijon mustard in a small pan over a low heat but do not let it burn or boil. Stir frequently.
Add the salmon strips. Continue to heat until salmon is warmed through. Season with black pepper and salt.
Toss salmon sauce with cooked pasta and sprinkle with dill.
Enjoy!