Ingy1171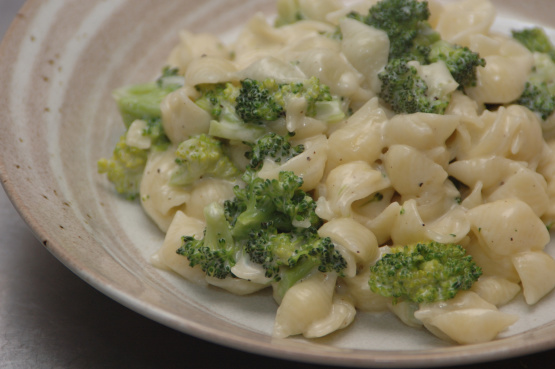 I received this recipe from a friend who says it is from a famous Italian restaurant on "The Hill" in St. Louis. It is definitely a good one.

My family loved this dish. I will add more of the cooking water next time as it got a bit dry as time went by. I wasn't quite sure about the directions. I also did not add the mushrooms as no one likes them.
Boil pasta for 5 minutes; drain.
Reserve 1 cup liquid.
Add all ingredients except parmesan cheese.
Cook about 10 minutes until broccoli is tender.
Add liquid until you see it coming up through pasta.
Add cheese to thicken.