Bergy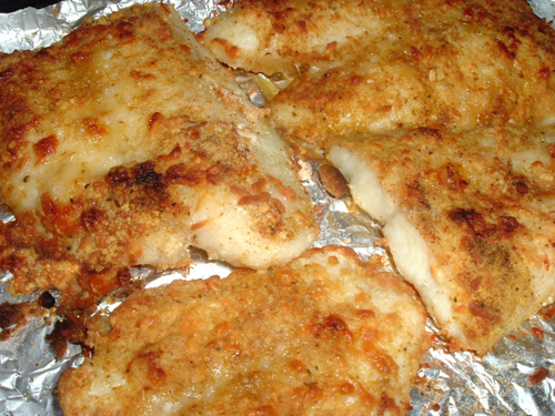 Being a southerner with a bunch of fishermen in my family, we usually have an abundance of catfish in the freezer. I decided if tilapia could be parmesan encrusted, so could catfish. My mom and I prefer these over fried catfish. Keeper! I added fresh basil on top before I baked and then topped with a sprinkling of mozzarella cheese! My husband doesn't normally like catfish and he loved it!
Preheat oven to 400 degrees.
Combine parmesan, flour, and seasonings.
Dredge the catfish in milk.
Coat fish WELL in cheese mixture.
Place on baking dish.
Drizzle butter over coated filets.
Bake at 400 degrees for 15 to 20 minutes or until fish is done and become flaky.