Pancakes (With No Baking Powder)
Olya R.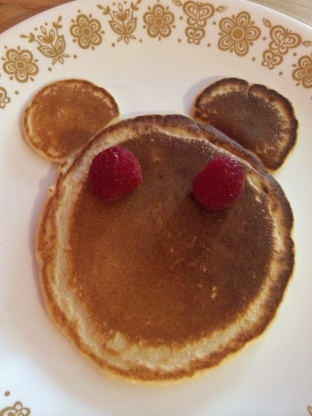 I found this in Yahoo Answers when I was looking for a pancake recipe that did not consist of baking powder.

I promised my kids pancakes this Saturday morning only to discover I had no trace of baking powder in my home. After a quick internet search, I decided to give this recipe a whirl. It did the job, however I had to make a few adjustments. 1.) 2 cups of milk is just too much for the amount of dry ingredients in this recipe, I would recommend cutting down to 1.5 cups. 2.) I added a bit more sugar to get the taste of the batter "right," just a half teaspoon more. Other than that, this is a solid classic pancake recipe for when you're in a pinch (or without a pinch of baking powder).
Stir together flour, soda, salt, and sugar.
In separate bowl, beat eggs until light, add milk, vanilla extract, then gradually add to flour mixture.
Beat until smooth.
Add melted butter.
Heat and grease griddle.
Pour enough batter for 5" diameter cake.
Cook until brown underneath then, turn and brown other side.