Pad Thai With Chicken and Shrimp
Prep 15 mins
Cook 15 mins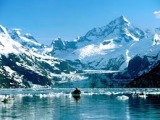 I found this recipe at recipegoldmine and then adapted it slightly. We love pad thai. Especially with chicken AND shrimp! I did change the sauce recipe they had posted with one of my favorite combinations. I hope you enjoy!
1⁄2 lb rice noodles, cooked according to package directions
2 tablespoons olive oil, divided
1⁄4 cup water
3 tablespoons fish sauce
2 tablespoons ketchup
1 tablespoon Worcestershire sauce
2 teaspoons chilie garlic sauce
2 teaspoons sugar
2 large eggs, slightly beaten
3⁄4 lb chicken breast halve, cut into 1-inch pieces
2 garlic cloves, minced
1⁄2 lb shrimp, peeled and deveined
1⁄2 cup green onion, chopped
1 teaspoon paprika
2 cups bean sprouts
1⁄2 cup cilantro, chopped (optional)
2 tablespoons peanuts, chopped (I always add more)
6 lime wedges, for garnish (optional)
Directions
In a large bowl, toss cooked noodles with 1 teaspoon olive oil; set aside.
In a medium bowl, combine water, fish sauce, ketchup, Worcestershire sauce, chili garlic sacue and sugar; set side.
In a large nonstick skillet (or preferably a wok), heat 1 teaspoon olive oil over medium high heat. Add eggs and stir fry for 1 minute. Add eggs to noodles.
In the same skillet, heat 1 teaspoon olive oil over medium high heat. Add chicken and garlic; stir fry for 5 minutes. Add chicken mixture to noodle mixture.
In the same skillet, heat 1 tablespoon olive oil over medium high heat. Add shrimp, onions and paprika; stir fry for 3 minutes. Toss the noodle mixture and the soy sauce mixture into the skillet and heat through (5 minutes).
Remove from heat; toss with bean sprouts and cilantro. Sprinkle with peanuts. Garnish with lime wedges.
Reviews
Most Helpful
I followed this recipe exactly, except for not having bean sprouts (and not looking before I made the recipe) or limes. Assembled all the ingredients, and then this meal was prepared in a flash, we loved it, glad top say it was a huge success. Thank you LifeIsGood, very good recipe, made and enjoyed for Think Pink 2013