Paçoca (Brazilian Peanut Candy)
Ambervim
This no-cook candy tastes somewhat like the inside of a Reese's peanut butter cup. It can be eaten on its own, or crumbled as a topping for ice cream or cake. (There is also a brazilian beef dish which people in the north of the country call "paçoca". It's more broadly known as paçoca de pilão to distinguish it from this candy.) Manioc is also known as cassava.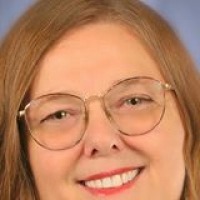 Having no manioc flour, I substituted whole wheat. I read the fine bread crumbs could also be substituted for manioc flour. I suspect rice flour would do well also and give it a chewy texture. I also substituted coconut cream for the oil. Now that coconut cream comes in a plastic flip top I use it more, as I usually only need a little and used to hesitate opening a can. The candy is OK. My picture shows a bunch I scooped and place a peanut on top. Then I thought, 'what if I baked them?' So at 350 for 7-8 minutes I baked a few. Some rounded and some flat. I really liked the flat ones. They were crunchy and chewy at the same time. I baked them on silpat and let cool. Then just pealed them off the silpat. The raw crumbles would be great on ice cream.
In a food processor, finely grind the peanuts with the dry ingredients.
Add a tablespoon of condensed milk and process for 30 seconds. Check if mixture is starting to come together by pressing some into a ball with your fingers. If the mixture will form a ball that stays together well, it's ready. If it is still too crumbly, add more condensed milk and process.
Firmly press mixture into a square 8 inch by 8 inch pan lined with wax paper. You can also use greased cookie cutters (simple shapes) to cut pieces out of the candy, or press the candy into molds to shape it.
Remove candy from pan by lifting out the wax paper, and cut into smaller squares.
Store in an airtight container.