Oven-Fried Zucchini Sticks
Prep 10 mins
Cook 15 mins
Directions
Preheat oven to 400 degrees F.
Spray a cookie sheet with cooking spray.
Place bread crumbs, cheeses, garlic powder, oregano, basil, parsley in ziploc bag; shake well to combine.
Set aside.
Cut each zucchini lengthwise into 8 pieces; cut each piece in half horizontally.
Beat egg and milk in a shallow bowl.
Dip each piece of zucchini in egg mixture then bread crumb mixture.
Repeat until all of the sticks are coated; place them on prepared cookie sheet.
Bake for 10-15 minutes or until brown and tender.
Serve with warm spaghetti sauce or ranch dressing.
Reviews
Most Helpful
These were pretty good! They were quick and easy to make. I would add some salt next time, but other than that, the bread crumb mixture was really good.

These are great! DH and I almost always eat Fried Zucchini or Onion Rings with our pizza and these are a great Guilt-Free way to enjoy them! The first time I made them I didn't add anything extra because my Italian Breadcrumbs are already seasoned and have cheese added. They were good but powderey. Made them again adding the fresh grated Parmesan (still no extra seasonings because of the seasoned bread crumbs) and it made them better. I double dipped them to make a thicker coating and they came out nice and crispy. Thanks for a great recipe!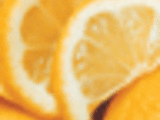 Super quick tasty recipe. I actually just left all the dry ingredients in the bag, dipped all the pieces and threw it into the bag and shook it. Worked great. I also used gluten free panko bread crumbs just because that's what i had lying around and sprayed the tops really quick with a spray coconut oil just to make it a little more crispy.