momaphet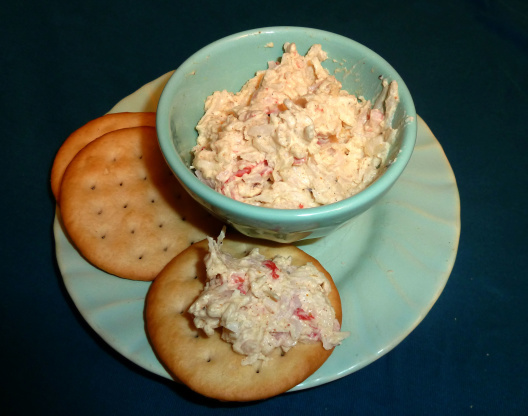 An unusual and tasty appetizer from the Junior League of Greater Lakeland Florida. Cook time is chill time...
We thoroughly enjoyed this spread! I used Surimi crab and cut the recipe back to 1/2 cup but I used the regular amount of crab. I split what I made into 2 dishes and only used the coconut in mine which I preferred though DH liked his without better :) I liked the little bit of sweetness the coconut brought as a contrast to the spice of the curry. I also added a couple of dashes of hot sauce for a little zip to offset some of the richness of the sour cream and crab. I served this with a couple of Tom Collins cocktails which were great together. This will be a go-to recipe for bringing to parties. Thanks loof. Made for Summer Photo Tag
Combine all ingredients and mix well.
Chill 1 hour.
Serve as a spread for crackers or melba toast, or stuff into celery.