PaulaG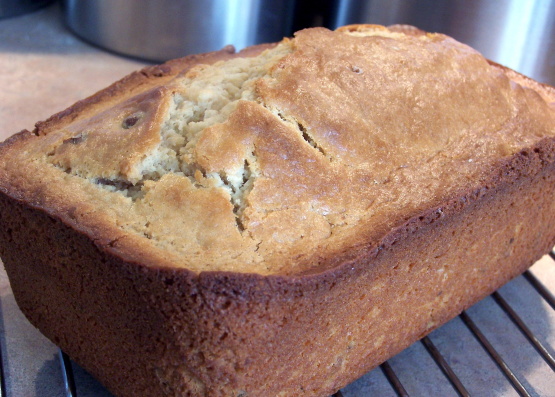 Another typical New Zealand recipe. A loaf tin for this is 25cm x 11cm.

I just baked this and it smells delicious! If it tastes anything like it smells, then I'm in for a treat! I used butter instead of margarine, I cut the ginger down to 1/2 tsp. (I'm not a big ginger fan) and used about 1 Tbsp. of orange rind. I also used fresh squeezed OJ and also threw in a handful of saltanas and raisins. I had to cook it for an extra 15 minutes. Can't wait to try it! Thanks! :D
Preheat oven to 180°C.
Cream together sugar and margarine.
Add eggs, beat till light and fluffy.
Combine dry ingredients in another bowl.
Mix together orange juice and milk.
Add the orange juice mixture alternately with the dry ingredients to the batter, beating till blended.
Fold in orange rind and walnuts.
Bake in a loaf pan about for 45 minutes or until the cake is cooked when tested with a skewer.