Orange Cream Cheese Chocolate Chip Cookies
Sita W.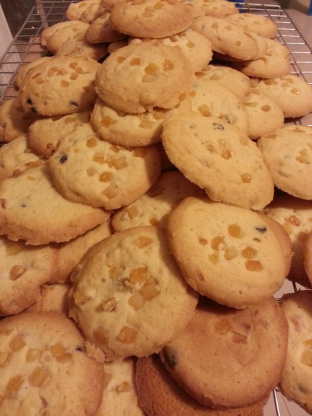 I love the combination of any fruit flavor with chocolate. These are super, unique cookies and they are pretty easy to make. Only makes 3 dozen, so you may want to double the recipe :)

Apparently I forgot to rate these after I made them, months ago. Sorry! These were very easy to make and were a big hit at the outdoor function that we brought them to. They have a wonderful texture and a subtle orange flavor that really goes well with the chocolate. Thanks for another great recipe, Karen!
Preheat oven to 350 degrees.
Combine first 4 ingredients in a large bowl and beat at low speed until smooth and creamy.
Add vanilla and orange rind and beat well.
Combine flour and salt and add to cream mixture; beating well.
Stir in chocolate chips.
Drop dough by heaping teaspoonfuls on to cookies sheets and bake for 12-15 minutes, or until edges just begin to brown.
Cool on wire racks.