Diana 2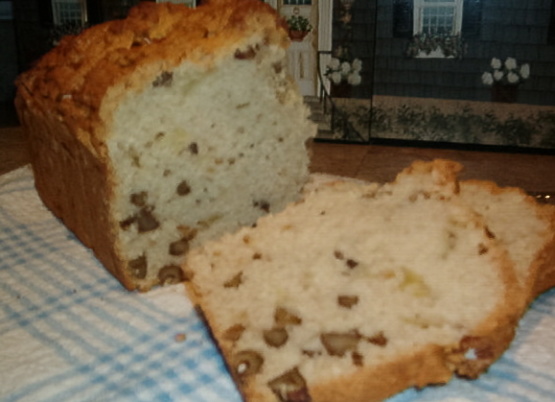 This is from an old booklet put out by the Walla Walla Gardeners Association. Walla Walla is in SW Washington state. The onions are very sweet so this is more of a tea bread than a savory.

Mmmm, this was so good. Easy to make and smelled great while baking. Used a 9x5 inch loaf pan and the baking time was right on spot, one hour.
Made exactly as stated and I am looking forward to take slices with me to work for my coffee break. Have already had one slice when just out of the oven (couldn't wait........) and one slice when it was cooled. Terrific. Yes, this will be made many more times.
Made for LOvE TrAiN, 2012.
Preheat oven to 350°F.
Coat a loaf pan with non-stick cooking spray.
Saute onions in 1/4 cup butter until translucent.
Sift dry ingredients together into mixing bowl.
Stir in onions and nuts to coat.
Beat the egg, milk and remaining butter. Add to the flour mixture and stir until mixed. Batter will be slightly lumpy.
Spoon into loaf pan and bake 1 hour, or until wooden pick inserted in center comes out clean.
Turn out onto wire rack and cool before serving.