gailanng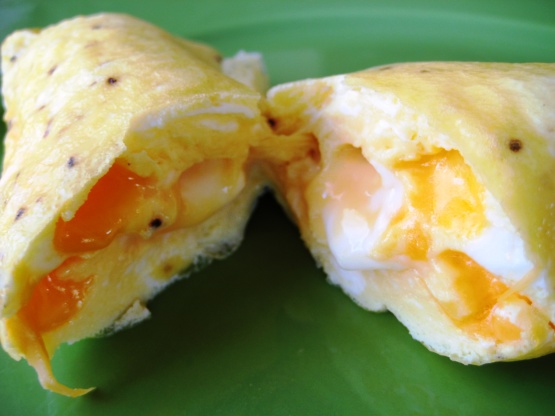 This is an easy and fun way to make omelets. Everyone can have exactally what their tastebuds desire in their omelet. We added other ingredients such as ham and cheese. You don't have to use these specific ingredients. Be creative and add whatever you would like to your omelet. My mother-in-law sent it to me to try and it is a family favorite.

There's quite a bit of info available on the internet about the possible dangers of this cooking method since plastic leaches chemicals at high heat levels, and these bags were not made for boiling. Even the manufacturer cautions against it. Just do a google search for "bag omelet leach." I am no expert myself, but I hope the readers will do a little research and make an informed decision for themselves.
Fill a pan half full with water, the size of pan will vary depending on number of omelets being made(a 3 quart pan can cook up to 3 omlets).
Start to bring water to a boil while doing the following directions.
Put two eggs into a quart size ziplock bag.
Mush eggs while they are in the bag.
Add any ingredients you desire, examples listed above(but you can be creative and add anything you like).
Press out air and seal bag.
Place closed bag(s) in boiling water. Boil for 13 minutes. Carefully remove bag(s) from boiling water.
Open bag and slide omelet onto a plate.
Eat and enjoy.