Nutty Red Chicken Stir Fry
I found this recipe from Kraft and it proves to me that kids can cook! DD has made this and it is just so easy and great tasting!....... Ummmmm also cook noodles while you cook the rest of the ingredients as DD learnt the hard way...lol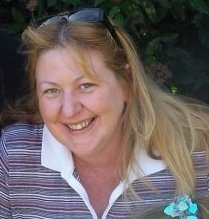 Top Review by Jubes
*Reviewed for Make My Recipe Tag Game in the Aussie n NZ Forum* Loved it. A very tasty recipe. Good clear instructions and were sure right about the super quick cooking time. I served with fresh rice noodle that I purchased from a local Asia and Pacific Grocery store- flat rice noodle sheets that I cut to be thick noodles. Awesome recipe and much milder than I had thought it would be. Definitely a make again recipe for us. For anyone cooking gluten-free......just use a gf curry paste, chicken stock and noodle to make this recipe suitable. Photo also to be posted. De
Cook noodles, whilst cooking the rest of the ingredients (according to directions on the packet.).
Heat a wok or frying pan, add oil and stir fry onion, garlic and curry paste for 3 minutes or until onion is soft.
Add chicken in batches and stir-fry until browned.
Stir in vegetables, peanut butter, stock and coconut milk; cook a further 3 minutes.
Serve on top of heated noodles.