Norwegian Scrambled Eggs With Smoked Salmon and Potatoes

For ZWT 6. This is an easy and very tasty dish that is great for a brunch. This recipe is adapted from a recipe on Salmonrecipes.net.
Directions
Place 1 tbsp butter into skillet to melt. Add potatoes and pepper. After 5 minutes, add onion. Brown potatoes. Onion should be limp, but not browned.
In separate bowl, beat eggs, then add milk, salmon and dill.
Add 2 tbsp butter to skillet to melt. Pour in egg mixture over potatoes. Scramble until almost done. Remove from heat. Eggs should still be a little moist.
Sprinkle parsley on top as garnish.
Reviews
Most Helpful
Delicious! Great recipe and we'll definitely make it again. I followed another reviewer's suggestion and cut the salmon to 6 oz. That was just great. Thanks!

Great scrambled egg recipe! I love the addition of potatoes and smoked salmon. I used already cooked baby potatoes (from a previous dinner) and it worked really well. Made for the Soup-A-Stars during ZWT9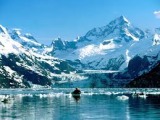 This was very tasty and easy to put together. I steamed 2 Yukon Gold potatoes in the microwave first and only added about 6 oz. of salmon (I thought a full pound would just be overwhelming, not to mention cost-prohibitive). That ingredient ration worked out perfectly for us! Made for ZWT6 by a RedHot Renegade.