Norwegian Prince's Cake Fyrstekake
Heathery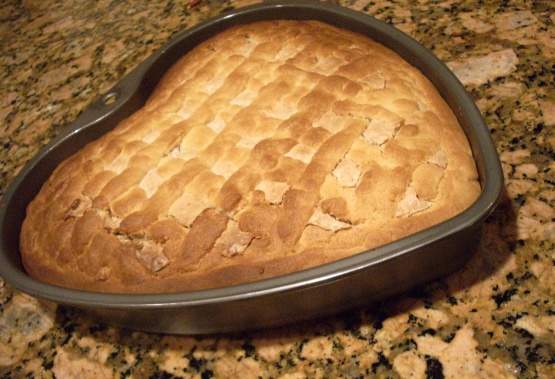 Almond-filled butter pastry characterizes cakes that are in some way royal.

Great recipe! I needed a popular Norwegian recipe for a group project I was doing for an intercultural communications class, and everyone in my group enjoyed this (including one member who is part Norwegian anyways)! Very sweet- a small piece is relatively filling. Thanks!
In a mixing bowl, or in the food processor with the steel blade in place, combine the flour, baking powder, and sugar. Slice the butter and add to the flour mixture. Cut in using a pastry blender or on/off bursts of the food processor until the mixture resembles coarse crumbs. Beat in the egg and mix until a dough forms. Gather dough into a ball and chill.
To prepare the filling, pulverize the almonds in the food processor with the steel blade in place, or put through a food chopper with a fine blade. Blend in the powdered sugar and egg whites until mixture makes a firm dough. Wrap and chill.
Press 2/3 of the chilled dough into a 9-inch ungreased cake pan, covering bottom and building up the sides of the pan to about 1 inch. Spread almond mixture over the dough.
On a floured board, roll the remaining dough out to 1/8 inch thickness and cut into 1/2 inch strips. Crisscross the strips over the filling, fastening them to the edges of the cake. The strips may break but, never mind, they will bake together and look fine. If you have dough scraps, roll into a thin strip and fasten around the top edge of the cake. Preheat oven to 375°F.
Bake for 25 to 30 minutes or until golden brown. Cool completely and cut into thin wedges to serve.
The Great Scandinavian Baking Book.