This recipe came from a friend of mine and is different from other spinach dips because it does not contain mayo! Wouldn't let me enter 2 packages of Italian Dressing Mix. (Guessing on serving amount.)
Directions
Thaw spinach and squeeze out all the moisture.
Mix together with sour cream and dressing mix.
Chill.
Most Helpful
I made this to serve with my vegetables for lunch; everybody loved it.Made it for Zingo; thanks for posting. Rita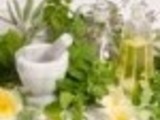 So easy and soooo yummy! I personally like chopped water chestnuts but DH said this was great without it. I made with low fat sour cream and will make this for my next party for sure!