lizzy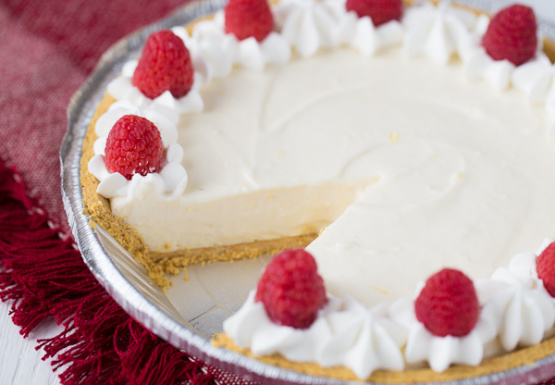 5 easy ingredients! My grandmother's recipe for cheesecake...simple , yet good! Top with fresh fruit or chocolate chips (even change the crust to chocolate cookie crust)

I have been wanting to make a no bake cheesecake as my baked ones didn't come out as I expected, so this was good for me. It turned out just great, I followed the recipe in every way but for one thing, I used a sachet of gelatine as I thought it was a bit loose and it set in the fridge in an hour as that was all the time I had. I didn't put anything with it as we like it plain with just the lemon flavour and it was a definite pleaser.I made the base with digestive biscuits and butter, we don't have graham crakers in Scotland but I believe they are very similar. I am sorry the picture isn't that good and the pie dish is just awful but I just wanted to show how it can turn out. thank you for a real easy recipe.
Beat cream cheese until light and fluffy. Gradually add milk and stir until well mixed.
Blend in juice and extract.
Turn into a prepared graham cracker crust. Refrigerate for about 4 hours before serving.