Nif's Hummus (With Tahini or Peanut Butter)
gailanng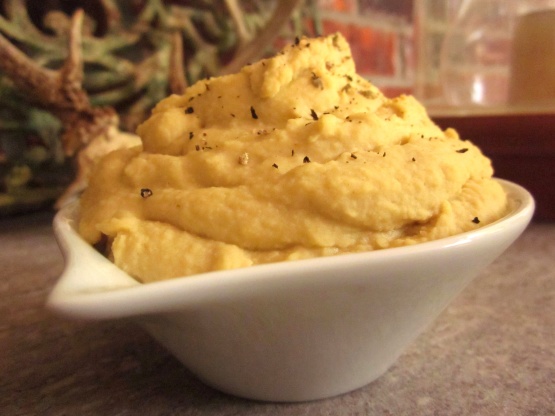 I had a craving for hummus but I don't have tahini. I read that you can replace tahini with peanut butter, so I thought I'd play with an old recipe until I got what I was looking for. I'm really happy with the results! I hope you like it too. Enjoy!

Was craving hummus but didn't want to pay the high price charged for my favorite brand. Gave this a try and am pleasantly suprised, it tastes like the $6.00 stuff I love. Followed the recipe exactly and it was very easy to make. The only reason I gave four stars instead of five is because I tasted it before letting all the flavors blend for a few hours in the fridge.
In food processor, mince garlic.
Add all other ingredients (except the garnish!) and process until smooth, about 1 to 2 minutes.
Garnish with optional items.