Nif's Creamy Garlic Salad Dressing
lazyme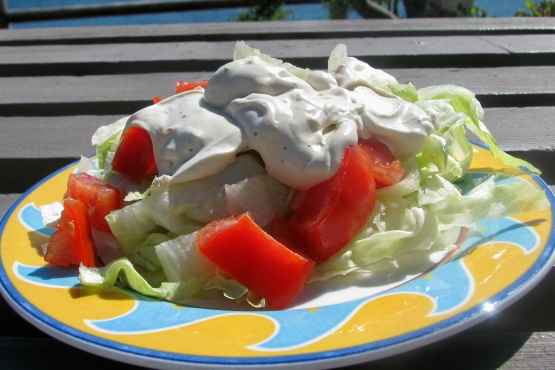 I needed to come up with a salad dressing tonight and this is what I came up with! This is close to a Caesar Salad dressing, but without the egg and anchovies. It was perfect with a chopped up head of romaine. Feel free to top this with croutons and shredded parmesan. Enjoy!

Very tasty. Added juice of small lemon, I like tart tastes for salad.
Make a garlic paste. To make the paste, place the clove on a cutting board and chop or mince. Sprinkle the salt on the garlic; it will help break down the garlic. Put your knife on the garlic at a 40 degree angle, almost completely flat. Scrape the garlic with the side of your blade until you end up with a paste.
Mix all the ingredients in a bowl and chill in the fridge for about an hour.