New York-Style Wheat Flour Pizza Crust Recipe
I adapted Recipe Nut's pizza crust recipe to include some whole wheat flour.....I am growing a health nut in my house!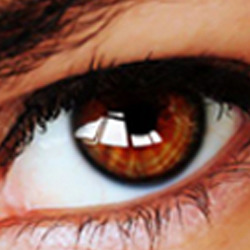 This pizza crust was a BIG HIT with my daughter, and three of my grandchildren! I made the dough two days ago and froze it, then thawed it today and made two 12"x16" thin rectangular crusts for pepperoni, and Italian sausage/onion pizzas. Made for Spring Photo Tag.
Combine water and sugar in small bowl; stir to dissolve sugar.
Sprinkle yeast on top; stir to combine.
Let stand 5 to 10 minutes or until foamy.
Combine flours and salt in medium bowl.
Stir in yeast mixture.
Mix until mixture forms soft dough.
Remove dough to lightly floured surface.
Knead 5 minutes or until dough is smooth and elastic, adding additional flour, 1 tablespoon at a time, as needed.
Place dough in medium bowl coated with nonstick cooking spray.
Turn dough in bowl so top is coated with cooking spray; cover with towel or plastic wrap.
Let rise in warm place 30 minutes or until doubled in bulk.
Punch dough down; place on lightly floured surface and knead about 2 minutes or until smooth.
Pat dough into flat disc about 7 inches in diameter.
Let rest 2 to 3 minutes.
Pat and gently stretch dough from edges until dough seems to not stretch anymore.
Let rest 2 to 3 minutes.
Continue patting and stretching until dough is 12 to 14 inches in diameter.
Spray 12- to 14-inch pizza pan with nonstick spray; sprinkle with commeal, if desired.
Press dough into pan.
Preheat oven to 450°F
Follow directions for individual recipes, baking pizza on bottom rack of oven. If baking on a pizza stone add two minutes to your cooking time.