Native American Catfish With Pine Nuts
Bergy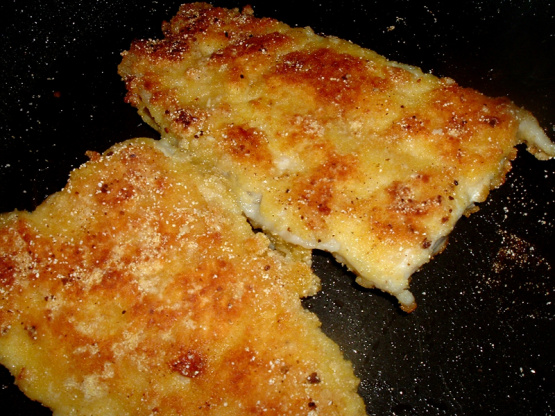 From New Mexico Magazine recipes. I like to use this on trout as well.
Not bad. I used catfish fillets and it turned out pretty good. The flavor was a bit bland but the texture was exceptional. We do a lot of fish fries in the summer so I was kinda looking for something I could experiment with. This gave me a few more ideas for next summer. Our usual deep-fried catfish is great but this was a new perspective, crisp, thick crust, crunchy, textured, but not very flavorful. Instead of these spices think I'll probably grind the pine nuts for our usual fish-fry recipe where we use an egg bath before the dredging and deep-frying.<br/>The advice on chopping helped a good bit - less processing - go for the crunch if you think you'd like it.
Preheat oven to 350.
Spread pine nuts on a baking sheet and toast in oven for about 5 minutes or until golden brown.Cool.
Grind 1/4 cup of pine nuts and reserve remaining for garnish.
Mix ground pine nuts,cornmeal, flour, salt, cayenne pepper and cumin in a shallow dish.
Dredge fillets in the pine nut mixture.Set aside.
Heat oil in a large skillet over medium heat. Fry catfish fillets two at a time in the hot oil for 4 minutes on each side or until fish flakes easily when tested with a fork .
Sprinkle fillets with whole pine nuts and serve.