gailanng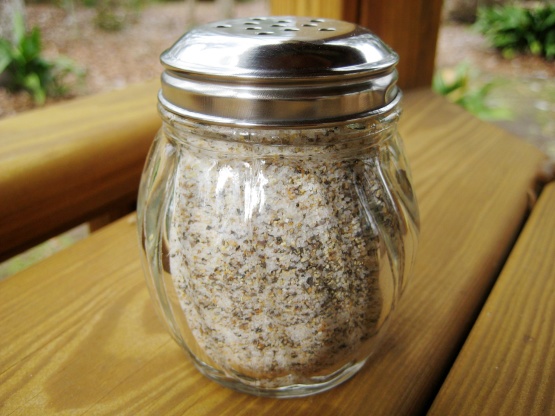 This recipe is from Kenya.

Flavorful seasoned salt recipe and one to be used again. I was unsure of the sugar but it seemed to add a nice carmel hint when grilled on a nice sirloin steak for hubby and myself. The flavors blended well and this was easy to make from cupboard ingredients. Much nicer than the store bought as I can monitor salt intake. I bet this ould be grat as a rub prior to making soups and stews. I will use it thus when fall comes around again. YUMMY! Made for the Shady Ladies ZWT 2011
Combine salt, black pepper, red pepper, sugar, and ginger, garlic powder, and onion powder.
Put into a storage container for barbecues.
Rub this mixture into the fatty parts of the ribs, pork, or skins of chickens with the fingers.
Cook meat over grill until done.
Meats should never be basted with sauces, or oil.
If your meat appears to be dry, keep a light salad oil ready to brush on during cooking.