mosma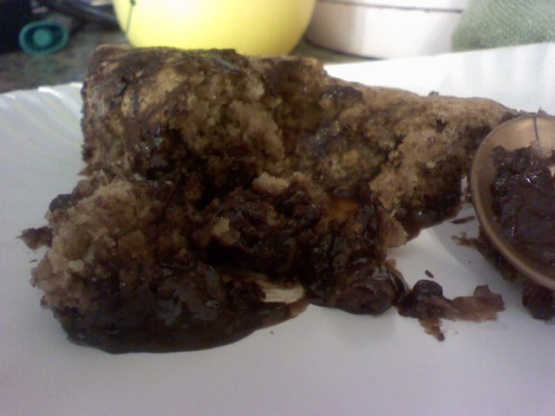 Recipe found on foodnetwork.com, Sweet Dreams with Gale Gand. Putting here for easy access when I need it.
This cake was very tasty and pretty quick and easy to make. Also great to use up some of that extra coffee my DH makes in the morning! It really does seem an odd way of making, but it turned out well. Best while warm, but we've been eating it at room temp as well and it's still good! Would definitely go well with a scoop of vanilla ice cream!
Preheat oven to 350 degrees F.
Melt the chocolate and butter together over hot water.
Meanwhile, sift together 1 1/4 cups of the sugar, sifted flour, baking powder and salt.
Stir the dry mixture into the chocolate mixture and blend. Stir in the milk and vanilla.
Pour into a greased, square 9 by 9-inch cake pan.
Mix brown sugar, remaining 1/4 cup sugar and cocoa powder and sprinkle over the batter.
Pour coffee over and bake for 40 minutes.
Serve warm from the pan.