teresas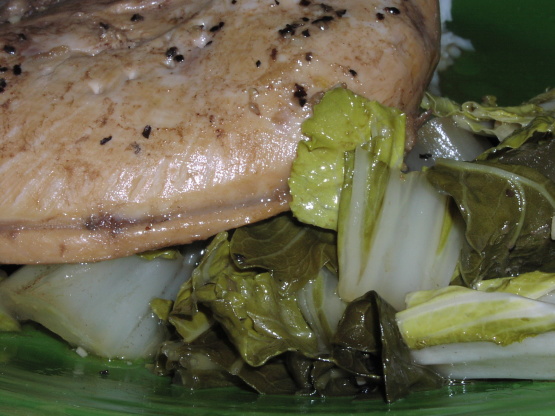 I'm ok with this, but my family really really likes it.

I have to agree with Iowahorse that this is OK, but DH loved it. I think that it had a bit too much oil in it so I would suggest to cut the amount in half. When I looked at the recipe I thought that all I needed to pick up at the store was the bok choy, I read the fermented black beans as black beans. So I was in a pinch... looked up fermented black beans on zaar and it said in a pinch you can use black bean sauce so that is what I did. Thanks Iowahorse for posting.
Put Bok Choy and pheasant in a large sauce pan and add enough water to cover.
Add all remaining ingredients and bring to a boil.
Cover and simmer forty minutes or until tender.