Mouthwatering Meatball & Peas!
Meatballs with Homemade Tomato Sauce and Peas. This dish is so stewlike you serve it with rice or mashed potatoes instead of pasta! Quick and delicious!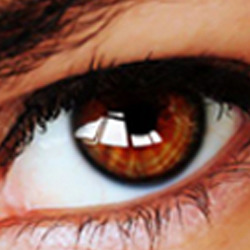 Stick to your ribs kind of dish, but you must love peas ~ I may try it again with lima beans instead! I believe some ingredient amounts are excessive in the recipe as written ~ I only used a fraction of the salt, pepper, thyme, and oregano called for in the recipe, and added some fresh basil to the sauce. I baked the meatballs at 350F for 30 minutes instead of broiling them ~ I added the wine to the sauce, and simmered it for about 15 minutes, then added the thawed peas, and the baked meatballs to the pot. Served over rice. Made for Spring PAC 2011 ~
Make the meatballs: Preheat the broiler, mix the chuck, pork, egg, onion, bread crumbs, cheese, thyme, water, salt and pepper with your hands in a bowl. Form the mixture into 24 meatballs.
Spread the oil on a baking sheet; add the meatballs and broil 3 inches from the heat for 7 minutes, rolling a few times, until lightly browned. Turn the oven to 400 degrees and bake for an additional 5 minutes. Transfer the meatballs to a baking dish and then add the wine.
Make the Sauce: In a saucepan, heat the oil and then add the onion and garlic. Cook over med heat for about 5 minutes. Next add the tomatoes and oregano and cook for 5 more minutes. Finally add the thawed frozen peas, salt and pepper and cook for an additional 5 min until the sauce is thickened.
Pour sauce over the meatballs and bake for 30 min, until the sauce is bubbling. Take out of oven and let it rest for 10 minutes, then serve with rice, pasta, or mashed potatoes.