Bev I Am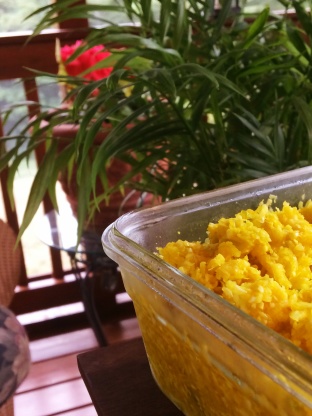 This is one of my mother's favorite recipes. It could be served with any type of meal, but we like to have it with pork and barbecue. The use of a food processor will make preparation easy in shredding the cabbage.

I do not eat raw cabbage. BUT Hubby does. He had a taste before dinner. Then 3 hours later had it for dinner. After that I found at the refrig. with the bowl in his lap eat it with the refrig. door open for light. That means he loves it. Thank You very much for the recipe that my hubby loves.
Combine first four ingredients in saucepan, boil 1 minute.
Pour hot mixture over slaw.
Chill.
In a covered dish relish will keep for up to one week.