Jensa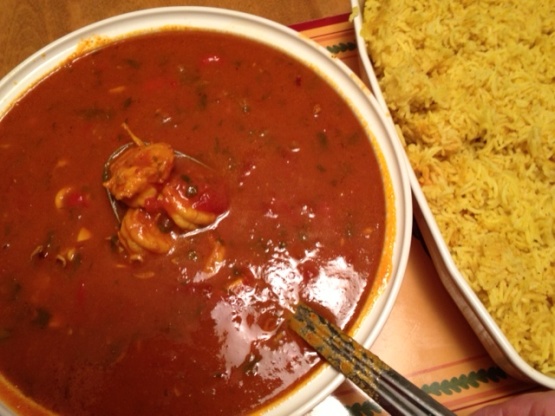 Our local Asian grocery store sells fresh mixed seafood already cut up & out of the shell. This is a great tagine to incorporate the mixture.
Note: Make sure the seafood you are using is already cleaned & removed from the shells.
Mix the ingredients for the charmoula in a bowl then add the seafood & stir. Let marinate for 15-20 minutes.
Mix the rest of the ingredients in a large tagine then heat, covered, over medium-low heat for 20-30 minutes.
Stir the seafood & charmoula in to the tagine then recover & continue to cook for 15-20 minutes.