Pam-I-Am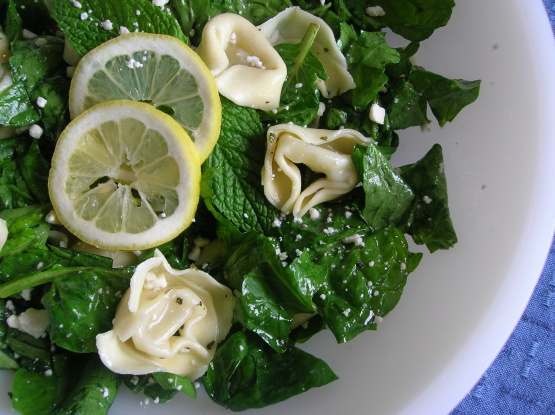 A beautiful salad with the contrast of deep green and the white pasta with a nice hint of mint. Great for a summer get-together. Cooking time includes time to chill.
Cook the tortellini to desired doneness as directed on package. Drain and rinse with cold water.
In large bowl, combine oil, lemon juice, honey, oregano, mint and salt; mix well.
Add tortellini; stir to coat. Cover and refrigerate 1 to 2 hours or until chilled.
Just before serving, add spinach, walnuts and cheese; toss gently. Serve immediately.
Makes 6 (1 cup) servings.