Mini Ham and Cheese Sandwiches
Maggie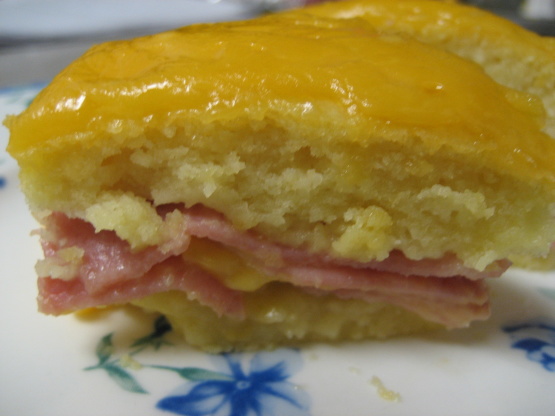 This is so simple. From: Bisquick

These were great. I forgot to put the cheese on top, but it was inside! LOL. Will do it the right way next time!! Thanks.
Heat oven to 350 degrees. Grease square 8x8 baking dish.
Mix bisquick, milk, mustard and egg until blended.
Pour half of the batter into baking dish.
Top with half of the ham and 1/2 of the cheese.
Top with remaining ham.
Pour remaining batter over ham.
Bake 45 to 50 minutes or until golden brown and set.
Sprinkle with remaining 1/2 cup cheese. Let stand 5 minutes before cutting. Cut into 9 squares; cut each square diagonally in half.