Mika's Chicken Alfredo Pizza
Mika G.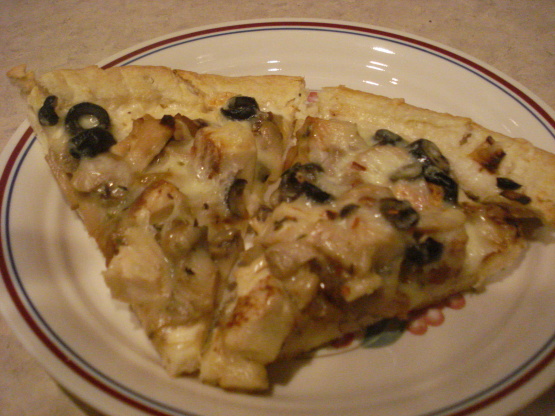 I made up this recipe one night when I didn't have anything else planned for dinner. My whole family loved it so I rushed to write it down before I forgot it.
Chop onions and cook in skillet until brown and carmelized.
Top the pizza crusts with Alfredo sauce and carmelized onions and sprinkle with garlic powder, basil and oregano.
Next top with mozzarella cheese, chicken, mushrooms and black olives.
Add more cheese if desired.
Put in oven heated to 425 for about 15 minutes or until cheese melts and crust browns.