Mediterranean Chickpea Salad
coastmom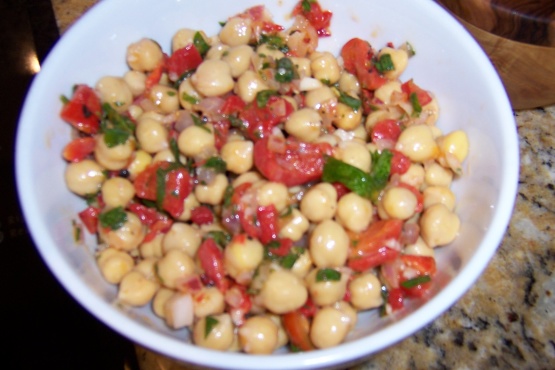 This is another quick cool side dish to enjoy on the hottest of summer days. This is very easily thrown together with ingredients in the cupboard. I really like to use the canned or jarred Goya red peppers, they have a good taste and save a lot of time.

I made this recipe for a potluck with my neighbors and it was a hit. It is true that this dish gets even better the longer it marinates. Thanks for the post. Made this for the Chickpean Tag - May 2011.
Mix all ingredients together in a medium sized bowl.
Refrigerate at least 30 minutes to let the flavors blend (longer is better).