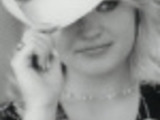 Revamped from another recipe for my meat and potatoes guy. No veggies here but feel free to add them if you like! I serve the veggies on the side (picky dh) With or without this a is very yummy and well seasoned savory pie! I use turkey but any ground meat can be used.
Directions
Saute meat and onion in oil until no longer pink. Drain grease.
Add potatoes and seasonings and mix well.
Line pie pan with one crust and fill with meat mix.
Top with second crust and pinch to seal.
Cut slits in top of crust to vent.
Brush crust with beaten egg and place filled pie pan on cookie sheet to catch any drips.
Bake at 375F for 30-35 minutes until crust is browned.
Note: Updated after review.
If you prefer a more moist pie add some milk or cream to your mashed potatoes before adding to the filling. You could also tear a piece of bread or two and soak them in milk or broth and then add them to the meat mixture.
Enjoy!