Mbatata (Sweet Potato) Cookies
Rita1652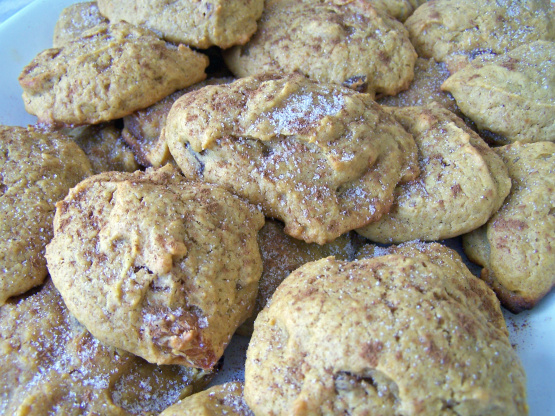 Malawi is known as the "warm heart of Africa" due to the friendliness of Malawian people. These cookies can be cut in the shape of hearts to commemerate the Malawian people.

This recipe was awesome!!! I did not use raisins instead I fold in a half cup of pecans. They taste great they were more of a cake texture than a cookie texture. Just like other viewers I will try them with brown sugar next time. I also drizzled a homemade cream cheese coconut icing on top, so good my daughter, cousin & husband loved it. I didn't wait to roll them out scooped them rite away & baked. This is a keeper. Thanks.
Preheat oven to 375 degrees. Mix sweet potatoes, milk, and melted butter and beat well. Sift and stir in the remaining ingredients. Drop by spoonfulls onto greased cookie sheet and bake 15 minutes.
Or chill 1-2 hour then turn onto a floured board, knead lightly and roll out 1/2 an inch thick. Cut with a cookie cutter. Place cookies on a greased baking sheet, and bake for 15 minutes. Sprinkle some cinnamon/sugar mixture on top.