Rita1652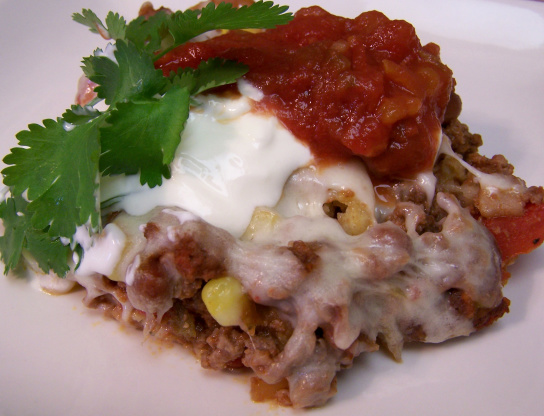 This is a good one-dish meal or potluck dish. Just add a simple green salad.

I made this for dinner last night and it was great. I added black beans in place of pinto beans, I also added sour cream as a garnish. I can hardly wait for leftovers tonight!
Heat oven to 375 deg.
Spray 12 x 8 casserole with Pam.
Brown beef and onions, then add the garlic, tomatoes, olives, chilies, beans, corn, salsa and taco flavoring.
Let simmer for 5 min.
Crush about 1 cup or so of tortilla chips and sprinkle over bottom of baking dish.
Add half of meat mixture.
Sprinkle half of cheese over all.
Repeat process.
Bake for 20-25 min.