Yankiwi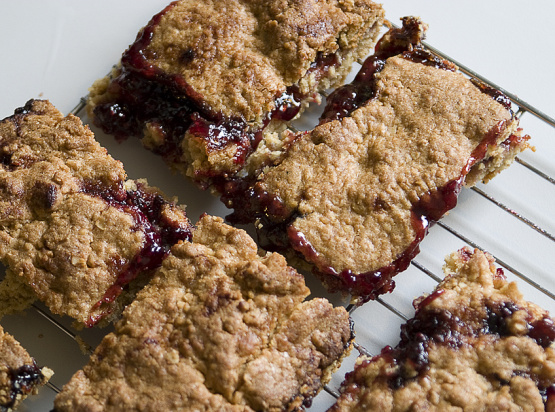 So quick and easy to make. Absolutely yummy!

This cookie is so easy and yummie. I used margerine instead of butter and they turned out fine. My DH,parents and sis all loved this cookie. It was great with morning coffee and for an after dinner sweet.I have made it twice in the past week, by popular demand. I think they would be great with apricot jam. I think i will try that next. This would be a great recipe for a young or beginner baker. DO NOT be tempted to use more jam, it just oozzes over the top and gets too done.
Preheat oven to 325°F.
Stir together flour, sugar and rolled oats.
Mix in butter until mixture is crumbly.
Press half of it into an 8x8x2-inch square pan.
Spread with jam.
Put remaining crumbly mixture over jam, covering it completely, and press down lightly.
Bake 40-45 minutes until golden.
Cut into squares.