Mashed Potatoes with Horseradish Cream
Bergy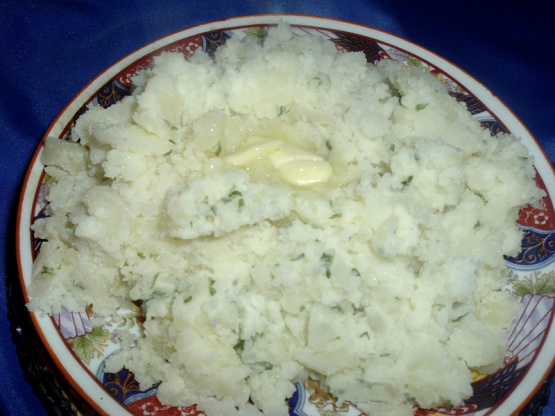 One word....AWESOME! Certainly something I would feel comfortable serving guests because it tastes like something I spent a lot of time making but was really a cinch to throw together! Thanks for a keeper! Oh, I added some milk too...just to keep it from being too dry!
Peel and quarter potatoes.
Cook in boiling salted water in medium-size saucepan until tender, drain.
Mash, adding 1 T butter and the pepper.
Add sour cream, horseradish, and minced parsley.
Whip as for mashed potatoes.
Place in serving bowl; top with 1 T melted butter and serve.