lazyme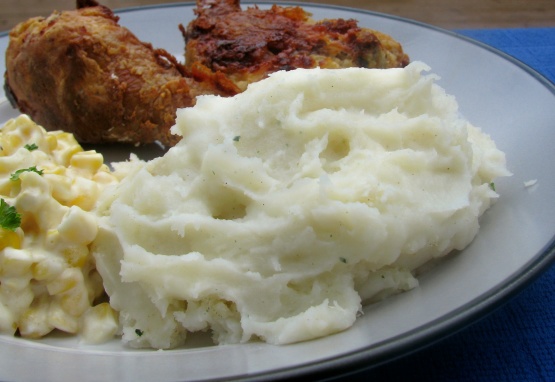 Top Review by Caryn
Each and every time I make mashed potatoes I wing/guess the butter and milk. More often than not, I use too much milk and they are a bit wet. Thank you for posting your recipe as this is the first time I've made great mashed potatoes! Better yet I'll be able to do it time and time again (always a surprise in the past) for which my family is very grateful.
Peel and quarter potatoes.
Cook covered in a small amount of boiling salted water for 25 minutes.
Drain.
Beat with an electric mixer on low speed.
Add margarine.
Salt and pepper or nutmeg to taste.
Beat in enough milk to make potatoes light and fluffy.