Prep 10 mins
Cook 30 mins

This recipe originally appeared in the New York Times this past March. I love winter squash and paired with curry, chili and tomatoes, this seemed like it would be a hit in my kitchen. Though I have not tried it yet, I'm posting it here for sharing with my favorite foodies. I think this will make a terrific side with paired with Tandoori chicken.
1 large onion, peeled and quartered
5 garlic cloves, peeled and smashed
1 dried chilies or 1 teaspoon dried red chili pepper flakes
2 tablespoons canola oil
salt and pepper (to taste)
1 tablespoon curry powder (more to suit your taste)
1 cup chopped tomato (fresh or canned, reserving liquid)
1⁄4-1⁄2 cup water
1 1⁄2 lbs peeled winter squash, cut into 1 inch cubes (butternut or pumpkin)
1 lime, cut into wedges
Directions
Place onions and garlic into food processor bowl and grind until it is turns into a paste.
Add oil to a saucepan or skillet over medium heat. Add garlic-onion paste, salt, pepper and curry and sauté for 5 to 10 minutes. Stir occasionally and allow the onions to brown.
Add drained tomatoes, chili and squash to the skillet. Stir in in ¼ cup of water or reserved liquid from canned tomatoes if using. Cover and adjust heat so that you achieve a low simmer. Stir occasionally, adding more liquid as needed. Squash should be tender and ready to serve in 20 minutes. Season with salt and pepper to taste.
Serve with lime wedges.
Most Helpful
Photo-Tag Game August 2007 - We enjoyed this, but thought it was very hot/spicy although it did have a nice flavor. I used a large red onion, a tsp. of red chili flakes and half the amount of curry powder. I did not make rice with this, but probably should have. Both DH and I thought that boneless chicken added to it would be really nice also. I did have to cook for an additional 15 minutes for the butternut squash to become tender. Will definitely try this again, but make some alterations to try and tone down the heat a bit. Thanks Toni!

This is wonderful--I used sweet potato but otherwise followed the recipe. I used Femmes Revenge Curry Powder #158082 and that I think was a perfect match. I had no problem with the onion/garlic paste--I just kept the heat to medium and stirred when necessary. I served this over rice and it was delicious when first made, and maybe even better the next day when the spices had had time to macerate--unfortunately there was not much left. Thanks, Toni!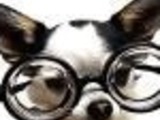 I enjoyed this easy recipe. I used my father's homegrown pumpkin and canned tomatoes. I like that the onions and garlics are used to make a paste, but you really have to be careful not to burn the mixture. I slightly burnt mine, so I will have to be extra careful next time. If I have the same problem again, I will just mix it into the tomato juice for another time (and only add the curry powder to the oil), as you may need an awful lot of oil in order to not burn it. I'm not sure if it was my fault that it burnt, as I think that I did reduce the heat to a minimum, but I may have reduced it for the wrong pan. My flatmate's girlfriend thinks that the recipe would work better with fresh tomatoes, but I liked the canned. I had no limes, so I used lemon. The lime/lemon is not necessary, but it adds a nice touch. I'm always on the lookout for new ways to cook fresh pumpkin and butternut squash and I can recommend this one to everybody who enjoys Indian dishes. The Masala Winter Squash can be served as a side dish or as a simple vegetarian main course (that's how I had it) together with basmati rice. Thanks for posting Toni - because this recipe is so easy (and so easy to remember, too) and economical, I will certainly make it again.