Martha Stewart's Chocolate Pecan Pie
LizCl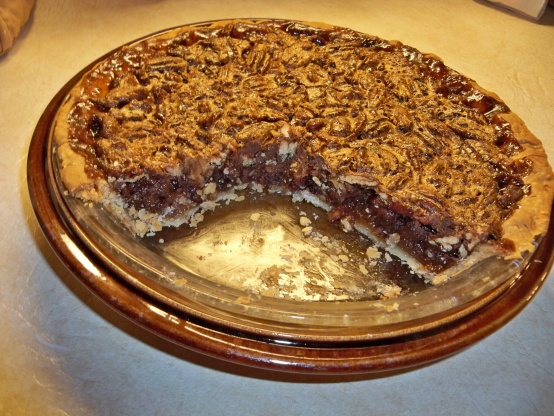 An easy and delicious recipe from Martha Stewart. It's a winner and I saw Martha prepare it on one of her shows.
In a large bowl, whisk together eggs, butter, vanilla and almond extract to combine.
Add the sugar, mix well.
Add the corn syrups and mix thoroughly.
Using a rubber spatula, stir in pecans and chocolate.
Pour filling into pie crust and bake at 350 degrees until filling is set about 55-60 minutes. Cool on a wire rack.