Based on a recipe I found in "Classic Home Cooking". I usually skip the honey. Use whatever herbs you like. I usually use parsley, cilantro, and thyme.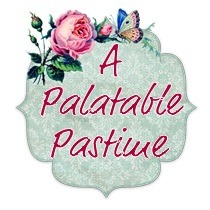 This was a very good sandwich that we made on sliced artisan bread. We hadn't used cheese on our sandwiches and all agreed that would be something we would like to add next time. Also, we would make a bit more marinade to have some to put on the bread (we hadn't any left). Overall, a very flavorful and interesting sandwich! Thanks for posting. ~Sue
Strip chicken meat from bones and cut into bite-sized strips.
Combine marinade ingredients and toss with chicken, cover and let the flavors develop.
Preheat grill and roast peppers until mostly blackened.
Place in a paper bag until cool, remove skins and discard.
Cut peppers into strips.
Make the panini: Brush the (outside) top and bottom of the rolls with olive oil.
Cover the bottom of the rolls with the peppers, then the chicken, then the olives and top with the arugula leaves.
Brush the inside of the top half with the leftover marinade, if you have any.
Cover the rolls with their tops and grill in a panini press until done.
NOTE: Mozzarella cheese and onion slices are also nice additions to this sandwich.