Mme M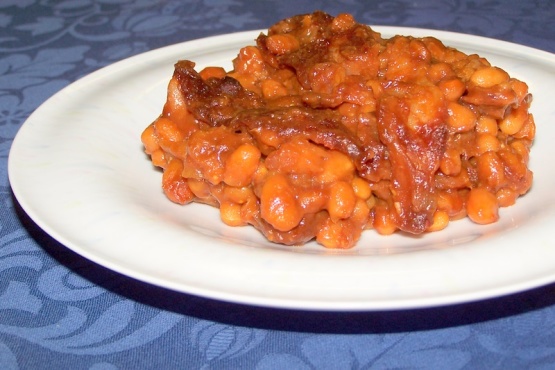 Whenever I crave a taste of 'home' and have some maple-syrup that needs using up, I make these.
I didn't let it meld as long as called for, and used 2 lbs of hot dogs instead of bacon. I ended up with some delicious beans + wieners. TFS
Drain beans and place them into a covered earthenware pan.
Add remaining ingredients and hot water, mix well.
Cover and cook in the oven, at 300°F, for 3 hours.
Remove cover and continue to cook for 1 hour or more until beans are tender and sauce is thickened.