Jubes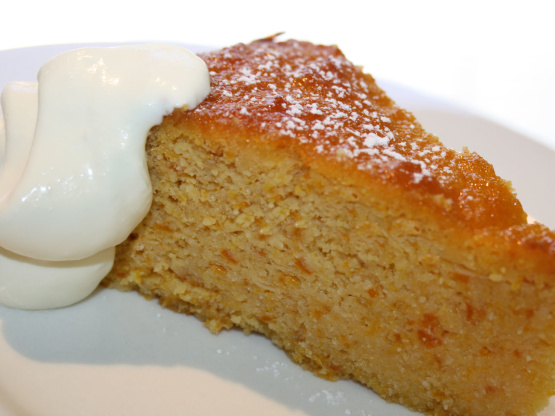 A slight variation in the ingredients used in my Mandarin Cake recipe that is posted. But this variation is just as good! Moist and just divine for a flour free cake. A Bill Granger recipe.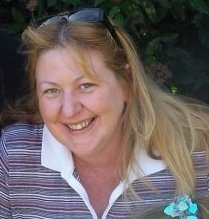 Top Review by Jubes
This is a lovely moist cake and gluten-free too :D Boiled up the mandarins and left them in the fridge to make the cake the day after. I would recommend lining the base of the tin used as my cake did still stick a little, even with being well-greased with butter. I didn't make the orange peel topping- just served sprinkled with icing sugar and a little whipped cream. Photo also to be posted. Made for Make my Recipe Tag Game in the Aus/NZ Forum
Put the mandarins in a medium saucepan and cover with water. Bring to the boil and simmer for 2 hours, adding water when necessary to keep the mandarins covered at all times.(Microwave option as a foot note)
Preheat the oven to 160°C.
Drain the mandarins and cool them to room temperature. Once cooled, split them open with your hands and remove any seeds. Puree the mandarins, including the skins, in a food processor. Add the sugar and eggs and mix together until combined. Add the ground almonds to the mandarin purée and stir thoroughly.
Pour the mixture into a well-greased 24cm (9 inch) springform cake tin and bake for 1 hour 10 minutes, or until the cake looks set in the middle, springs back when touched and comes away from the edges. Remove from the oven and allow to cool in the tin.
While the cake is cooling, put the extra sugar in a saucepan with 60 ml (1/4 cup) of water over a low heat and stir until the sugar dissolves. Add the orange zest and boil the mixture until it just starts to caramelise. Lift the zest out with a fork and cool it on a plate.
Serve the cake with caramelised citrus zest and a sprinkling of icing sugar.
FOOT NOTE: Option for microwave method for mandarin's ~ Cut the mandarins in half lenghtways skin on. Remove pips and place cut side up in a microwave dish and add 3/4 cup water. Cover and microwave on high 15 minutes & drain.