Boomette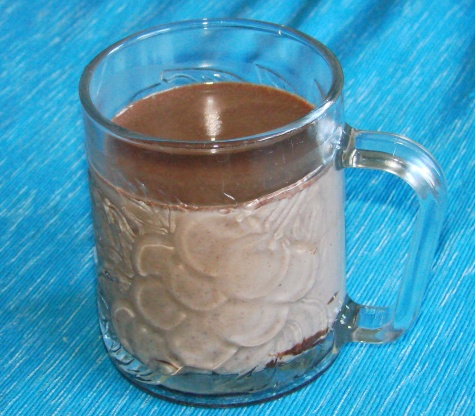 Chocolatey, warm and possibly healthy. Only uses 6 total things: Mug, Spoon, Measuring Cup, Water, Chocolate, and Milk!
Put the water in a microwave safe mug for 3 minutes.
Take out and add the chocolate chips.
Stir for a minute then add milk.
Enjoy!
Optional Honey,Cinnamon, Whipped Cream and Marshmellows.