Made from Scratch Pancake Syrup
Lainey39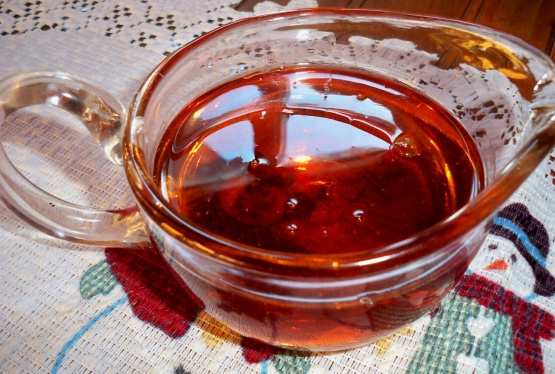 Make your own pancake syrup right at home! You probably have all the ingredient on hand! This would make a nice gift, with some pancake mix, a spatula, and maybe a frying pan in a basket. Adapted from Meal Master.

I will never buy syrup again from the store! This is better tasting and thicker. I used what I already had in my pantry. It makes alot and I just put in the fridge.
Combine the first 4 ingredients in a large saucepan.
Stir on medium high heat until it boils. Add the lemon juice, vanilla and maple flavoring. Stir. Fill hot sterilized bottles to within 1/4 inch of top.
Seal.
Makes 3-1/2 pints.