Alskann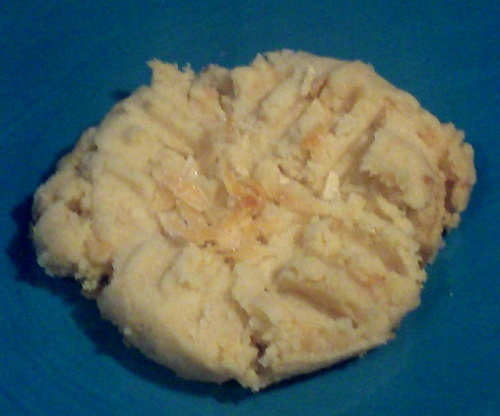 This is posted for the World Tour 2005 RecipeZaar event. I haven't tried them yet, but love macadamia nut cookies - so I can't wait to try them. The source of the recipe is a website called kavenga.com.au which has quite a few Australian recipes.

I made these as directed but even my kids did not like them for some reason. They were very dry and crumbly and were no where near sweet enough. 15 minutes is also too long for them to cook. I took them out after 8 minutes and they were almost burned. I made these for the Bush Tucker challenge for ZWT5 for the Cooks with Dirty Faces. Sorry I could not rate this recipe higher.
Beat the butter and sugar until fluffy. Coarsely grind the nuts (I usually do this by placing in a zip bag and pounding them with a meat tenderizer). Add to the sugar mixture and mix.
Stir in flour and blend. Spoon heaping tablespoons of the mixture onto a lightly greased cookie sheet. Flatten slightly with a fork and sprinkle each with some coconut.
Bake at 350 F for fifteen minutes, or until lightly brown around the edges. Let rest on the cookie sheet for 5 minutes before removing to a rack to cool.