Macadamia & Burnt Butter Biscuits
Jubes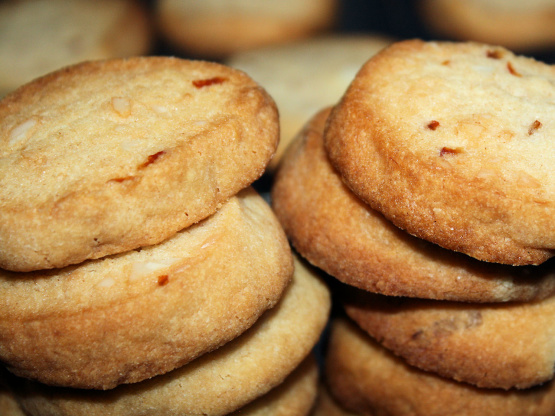 My gosh, what a delicous biscuit!!! I found this recipe from the cook and the chef (A.B.C.) and baked them...... what a great recipe !!! Cornflour can be substituted for rice flour. I have found using a good quality marmalade makes a great difference to the taste.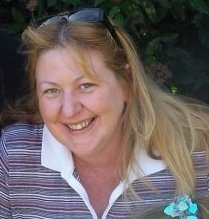 Top Review by Jubes
5 stars for a great biscuit. Made these for my family and they all thought they were great. The dough mixure really is a soft mix when made, handle gently to roll in flour and into the fridge to set. A few hours in the fridge and these were firm to slice and bake. Made 25 bisucits for me. Photo to be posted. Reviewed for Aus/NZ Forum- Make My Recipe Tag Game.
Melt 50g butter in a small saucepan and continue to cook until nut brown, set aside to cool slightly.
Beat the remaining 100g room temperature butter and castor sugar together in an electric mixer until creamy. Sieve the flour and rice flour together and add to the butter mixture, and mix well by hand.
Stir in the chopped macadamia nuts and marmalade, and add the cooled nut-brown butter. Stir well to combine, then divide the mixture in two and roll each half into a cylindrical shape on a lightly floured clean work surface. Make sure that there are no cracks in the cylinder shapes, then roll them up tightly in cling film wrap and place on a flat surface and refrigerate for about 2-3 hours or overnight until ready to use.
Pre-heat the oven to 180°C & line a two baking tray's with baking paper. Slice the biscuit dough into even rounds about 1 – 1.5cm thick and bake for 10–12 minutes. Allow to cool before serving.