Syrinx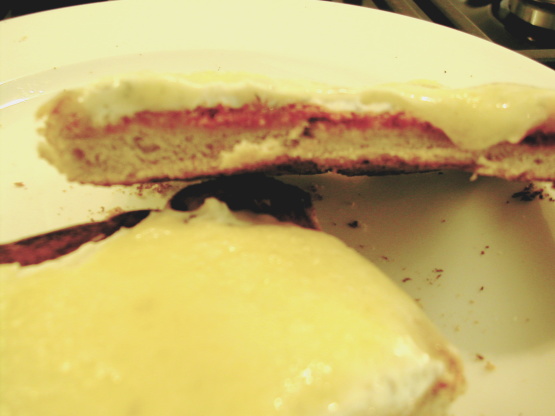 A quick lunch for those days when you're short of time but simply can't face plain old cheese on toast yet again! Please note that all the quantities are approximate, and depend on the size of your slice of bread.

I used a light setting on the toaster, then brushed melted garlic butter, put basil,italian seasoning in the cheeses,broiled until melted.This cuts the prep time.Made one with tomato puree,one without it.The rating is for the one without the puree.Everyone liked it. Thank you.
Preheat the grill (broiler?). Meanwhile, mix together the ricotta, herbs, tiny amount of garlic, tabasco sauce, salt and pepper.
Grill the bread on one side, until it is your preferred colour.
Turn the bread over and grill very lightly on the other side, so that the bread is only just beginning to change colour.
Spread a very, very thin layer of tomato purée over the lightly-cooked side. Too much tomato purée is not pleasant!
Spread the ricotta mixture over the tomato purée.
Put a single thin layer of cheddar cheese on top - I use a potato peeler to slice the cheese very thinly.
Grill until the cheese has melted and the whole sandwich is hot.
If necessary, trim off the burnt crusts!